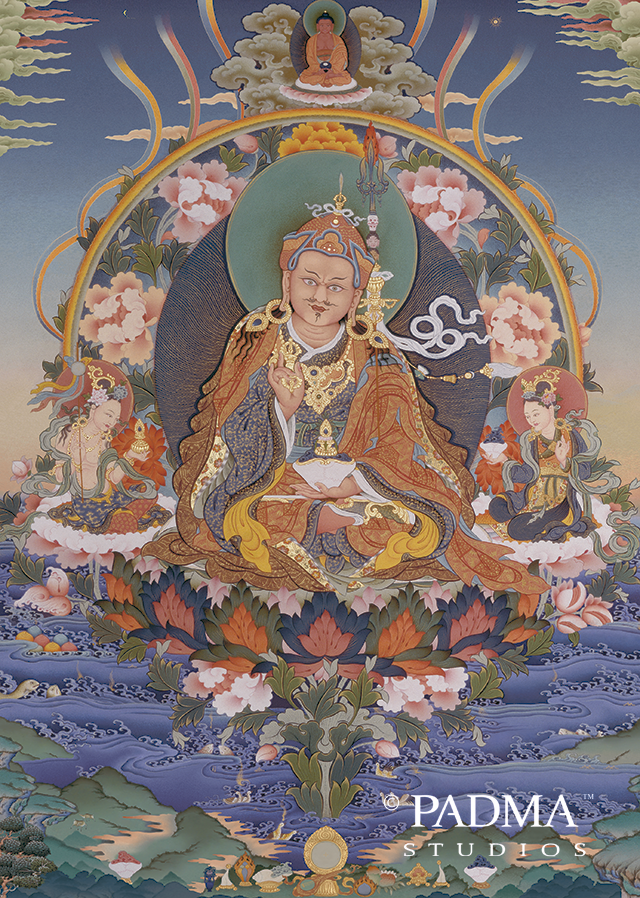 About Tibetan Iconography
As visual representations of enlightenment, the icons (figures) in thanka paintings are profoundly symbolic: they are expressions of the Buddha-nature (essential purity) innate within us. Iconographical images relate directly to the subconscious, bypassing dualistic preconceptions of the conscious mind, and helping induce positive spiritual qualities. To be in possession of an external expression of enlightenment in artistic form – something perceivable by the mundane sense of sight, something which can be studied and identified with – enables us to establish a connection with an internal attribute that is usually inconceivable to the unaware mind.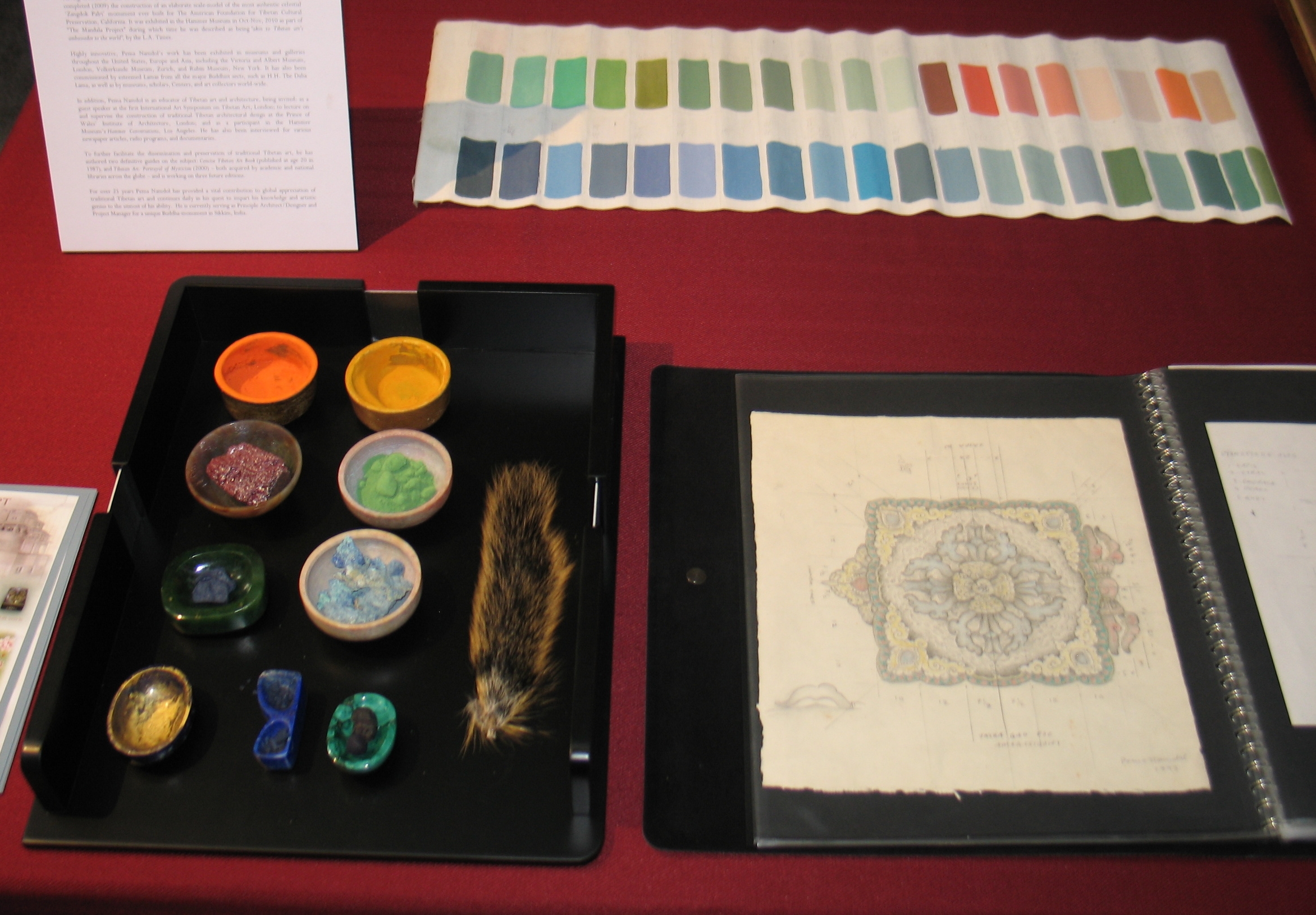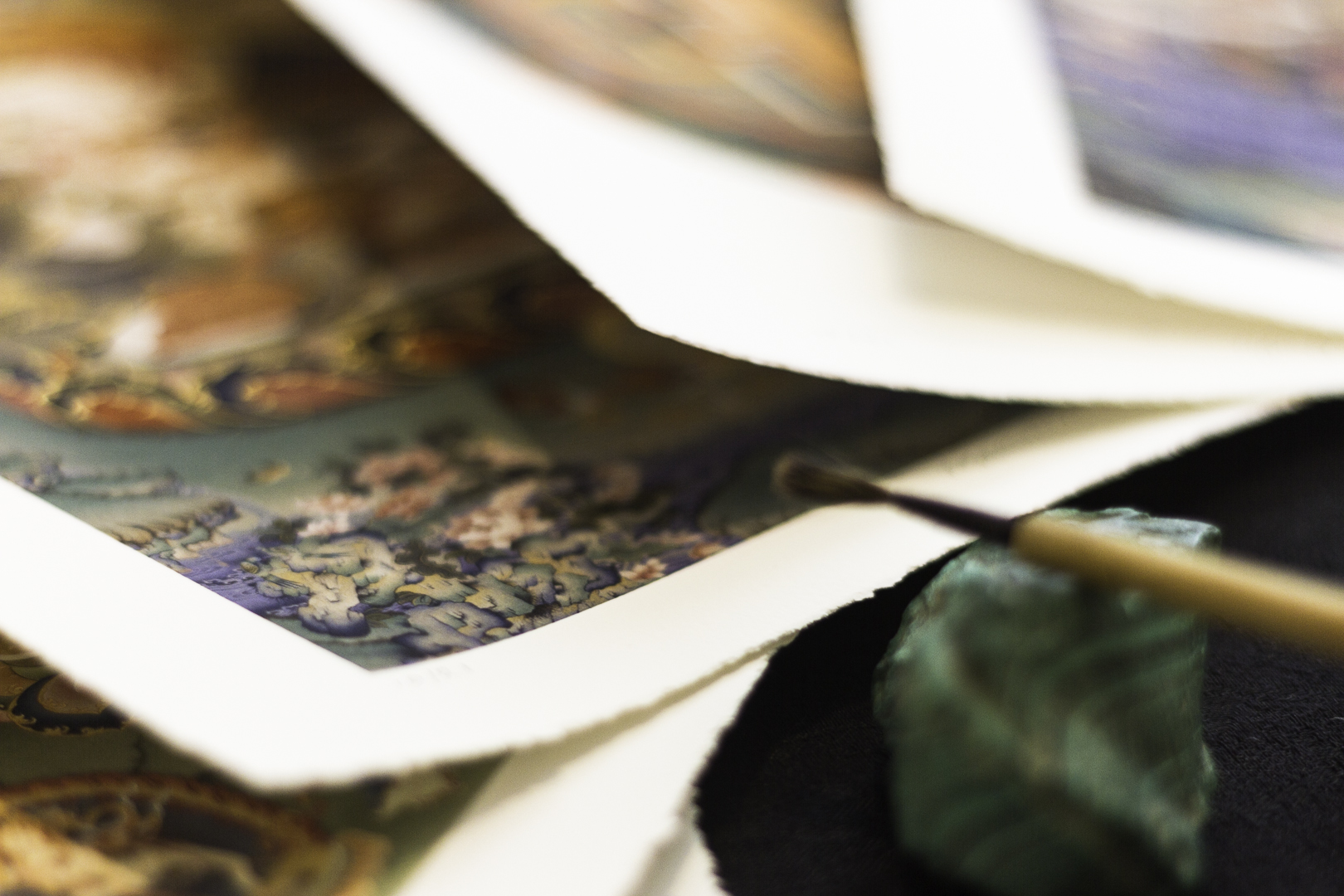 The work of a traditional thanka painter is to bring forth the vision of a deity (or its mandala) in a format which is as aesthetically pleasing and accurate as possible. Designed according to ancient tradition using celestial measurements, Pema Namdol's thankas are created on fine art archival canvas and painted with very fine brushes (some as few as eight hairs) using hand ground precious stones, natural pigments, and 24kt gold, and take anywhere from several months to years of intense focus to complete. The painted canvas is then sewn with traditional silk brocade and adorned with ornate knobs.
CHAE-THU STYLE
Kyabje Chatral Rinpoche, Lama Trakden, and Ven. Professor Nae-jung Rinpoche have recognized Pema Namdol Thaye as having established his own distinctive style as a thanka artist. Pema Namdol's thanka painting style was coined by his own artistic master, the Ven. Lama Gonpo Tenzing Rinpoche, as "Chae-Thu" (pronounce chay-too), meaning a "synthesis and evolution of the best of the central and eastern Tibetan thanka painting styles".